Used 2017 Honda
Accord Hybrid Touring Car 2.0 liter 4 Cylinder Engine
for Sale near Youngsville, LA
Exterior Color

Modern Steel Metallic Gr

Odometer

108263

Fuel Economy

49/47 MPG City/Hwy

Transmission

Electronic Continuously Variable
Drivetrain

FWD

Engine

2.0 liter 4 Cylinder Engine

VIN

JHMCR6F77HC004176

Stock Number

22T299A
Dealer Notes
The vehicle has a clean CARFAX vehicle history report. Protect this Honda Accord Hybrid from unwanted accidents with a cutting edge backup camera system. This vehicle is a certified CARFAX 1-owner. The installed navigation system will keep you on the right path. The state of the art park assist system will guide you easily into any spot. This unit emanates grace with its stylish gray exterior. Front wheel drive on the vehicle gives you better traction and better fuel economy. This vehicle has a 2.0 liter 4 Cylinder Engine high output engine. Control your garage door with its built in HomeLink System. This vehicle is accented with a stylish rear spoiler. Easily set your speed in the Honda Accord Hybrid with a state of the art cruise control system. Increase or decrease velocity with the touch of a button. Anti-lock brakes are standard on this 2017 Honda Accord Hybrid .
KBB.com Consumer Reviews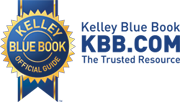 Better mileage for me than Prius

By Steve |  on Friday, September 22, 2017

5.0

This is my 3rd hybrid since 2010; I dont believe I would go back to strictly gas engine power again. Mileage for me is averaging 44, but much is in a hilly town, short distances. Highway trips, If I am patient and set speed control at 64 mph has been consistently above 50. Note, I am not that patient most of the time. Interior comfort is fine; Ive driven Volvos much of my life and their seats continue to my standard. Accord is a little less caressing of my back, a little stiffer than a Volvo, but it has never caused any back discomfort. 2017 Accord style is fine but a little dated I suppose; not as sleek as Avalon or Lexus. Very quiet, great sound system. No spare as many note, but I called Tire Rack and ordered a steel wheel and a cheap matching tire that will roll either direction (left or right side of car) and for 200 have a spare, although at the cost of even more trunk space than the batteries take up. It is enough trunk space for me, a single guy, but for a family the added safety of having a spare might cost too much space. If you buy my car, you can just take it out! Only performance complaint is surging motor when I am using dynamic speed control, car slows for a vehicle in my lane, then I change lanes to pass. Almost convinces me to turn off the collision avoidance feature and just drive. Maybe I need a lesson from my dealer in how to drive. Never had this problem with Prius, but it was not so technically advanced I suppose. Overall Accords Hybrid is a solid, nice looking, economical-to-operate vehicle. I expect it to be reliable and to hold its value -- so I can acquire a plug-in hybrid or electric car next time! My ideal continues to always be sightly out of my reach! That makes me a dream car customer.

Hybrid fuel economy depends on outside temperature

By Lighting Engineer |  on Monday, April 01, 2019

4.0

For those who have focused on good or poor fuel economy of the Accord Hybrid, it all depends on the exterior temperature. I too bought my car in January and was disappointed by the fuel economy of 38 MPG until the weather became moderate. Once daily temperatures averaged above 60 F or so, it has become very easy to obtain rated MPG values if driving moderately. Cold weather is the worst enemy of a hybrids, or in particular, Honda hybrids. When it is cold, the small engine has to run much more to maintain operational temperatures for the engine system. When the heater is used, heat energy is removed from the heater core, thus cooling the engine, thus causing it to run more. Seat heaters drain the battery. In the winter, more lighting is used by the car, draining the battery. Draining the battery starts the engine sooner. My average MPG in my second winter of usage is again about 35-40 MPG for most trips. I believe this is not too much higher than the efficiency of the 4-cylinder engine, since that would dictate the least efficient state of the car. (and by comparison, the standard 2017 Accord 2.5L engine does about 38 MPG on the highway) I can commonly obtain 50 MPG travel both in town and on the highway up to 70 MPH when the weather is between 60 F and 90 F. Just today, April 1st 2019, I took a short 2 mile trip and averaged 60 MPG. I averaged 40-50 MPG on my other trips in town today. Outdoor temperatures were around 65 F and the engine generally only ran when I moderately used the accelerator. All in all, hybrids probably come closer to obtaining ideal MPG values in warmer climates, not cold climates. Even the air conditioner in the summer does not use nearly as much energy in the summer as the combined need of the engine to run to maintain operational temperatures and run the heater core. Additionally, HWY driving in cold temperatures is made worse by the higher density of cold air. Driving 75+ MPH in sub freezing temperatures will also kill fuel economy. Plus, all the cold air rushing into the engine bay cools the engine off even quicker on the highway, necessitating the need to run the engine more to maintain operational temperatures. Honda hybrids sort of love hot days since the engine will always stay warm. There should be more information published stating the deficiency of cold weather on hybrid systems. To note, the Accord hybrid LOVES cruising at 45-50 MPH on a warm day...it will run on EV from stop light to stop light, only running the engine when accelerating. I also had a 2015 Accord with the V6 engine and it did not care what the exterior temperature was. The V6 engine was the limiting factor on the car efficiency. While an EXCELLENT and very efficient V6 engine, it dictated the car's efficiency more than aerodynamics or air density did or the accessories running inside the car. Overall, I actually averaged 27 MPG in that car, which was 1 MPG over the average for that engine. That was partly because I used that car for a lot of highway driving at 75+ MPH. When I use my 2017 hybrid for a lot of highway driving over 75+ MPH, economy sinks no matter the temperature. In the end, I expect my 2017 Accord Hybrid to average about 39 MPG over the life of the car. That is 12 MPG better than the V6 and about 6 MPG better than the average rating of the 2.5L engine. I got my Accord Hybrid Touring new at a great clearance price after the 2018's were released, just about $200 more than the list price of a EX-L 4-cylinder, so I think the car does great overall on economy in that respect. I have no premium cost to recoup. I just wish it had a full trunk and fold down seats....

Great Vehicle. Price, value, fuel consumption.

By Bill |  on Thursday, April 01, 2021

5.0

Purchased on vehicle brand new. Over 104,000 miles on it. Runs great, although the engine getting a little noisy with age. No issues yet; does not even burn oil. 6 years old and only maintenance has been the routine. Still using the original 12 V and Hybrid battery without issue. Still using the original tires. Once drove on Interstate 95 from Delaware / Maryland State Line to about 30 miles north of the Florida State Line. Could have made it into Florida; but did not know where the next fuel stop would be. For long trips, I bought a set of matching wheels and put tires on them. Always carry a spare on a long trip. (Car does not come with a spare tire, although it has a spot for one of those cheap small temp tires.) Car has good lines and the blue accent to front grill and headlights against the black paint made for an awsome combination. Car has a 15 gallon fuel tank and one time, as I was careful to watch what I was doing, I manged to squeeze 837 miles out of a tank. Another time, I coaxed the car to get me about 57 miles per gallon. Car is a great Value on my 120 mile daily round trip to work....Very Happy with my purchase. If you can get one, I recommend it. Car is about 5 1/2 years old in the attached picture.